Patrícia Vieira. "Mulheres Naturais: Natureza e Feminilidade em Máscaras de Noémia Delgado e Transe de Teresa Villaverde." Realizadoras Portuguesas: Cinema no Feminino na Era Contemporânea. Ed. Mariana Liz and Hilary Owen. Lisbon: Imprensa de Ciências Sociais, 2023. 153-173.
Patrícia Vieira. "Food Ethics in the Work of Astrid Cabral." Literature Beyond the Human: Post-Anthropocentric Brazil. Ed. Vitoria Saramago, Jamille Pinheiro and Luca Bacchini. London and New York: Routledge, 2022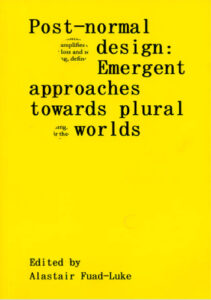 Patrícia Vieira. "Can Plants Write? Phytography in the Sculptures of Frans Krajcberg." Post-Normal Design: Emergent Approaches Towards Plural Worlds. Ed. Alastair Fuad-Luke. Matosinhos: Esad-idea, 2022, 127-34.